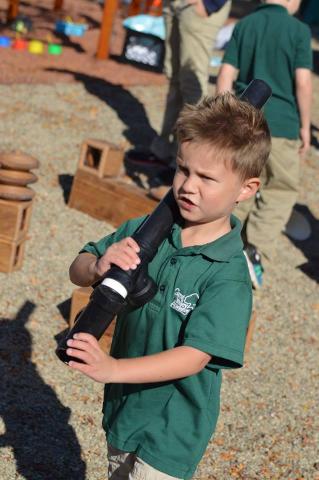 Overview
Great Valley Academy is a site-based school committed to offering an alternative, high quality educational program including a homeschool program option. The California Content Standards are the foundation for the curriculum and instruction.
GVA provides its students with relevant and experiential learning opportunities in an environment that promotes intrinsic motivation regarding their own growth. GVA students see continuous progress through the implementation of a mastery learning curriculum with advancement based on student performance. Multiple years with common peers and/or teacher, longer school days, and differentiated instruction are the structure behind the ideology of the school.
The Inquiry model of learning is implemented in Science and Social Studies, resulting in students presenting and defending their learning projects. GVA believes that the involvement and support of parents and community members enrich and complete the success of the students, and at the same time help to add relevance to the learning process.
All students at GVA will learn a second language, receive consistent physical education instruction, and participate in business opportunities. Character education will be an integral component in every classroom, every day.
In the final analysis, our message is simple and clear: character, consistency, effort, good science and traditional common sense gives rise to the quality environment that our children deserve. Students of all backgrounds and learning styles can thrive in this environment.