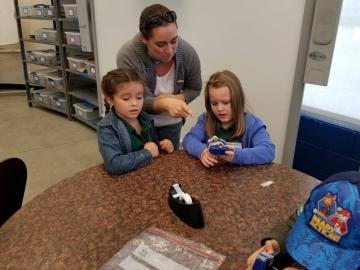 As part of the homeschool program, Great Valley Academy works to provide parents the best resources to assist in the process of educating their homeschooled students. It is through these resources and assistance that GVA Homeschool parents feel equipped, supported, and successful in the homeschool environment.
You will feel so comfortable at GVA Homeschool. The staff is super friendly and the activities are so creative. If you need extra support due to any situation or condition they are willing to help. You'll love it here, trust me. -Mrs. Christy Scheg (Mom of Adeline)
Parent support includes:
Teacher's Editions for student textbooks
Advisory Teacher: Each family is assigned an advisory teacher to mentor parents in reaching their student's educational goals.
Office Support: Available to answer questions, maintain attendance records, communicate through ParentSquare.
Principal: Conducts monthly orientation, additional parent and teacher support and school activity involvement.
Online resources for parent planning
Parent Connection: Families who desire to connect with other GVA Homeschool families are provided a means to network with each other.