Employment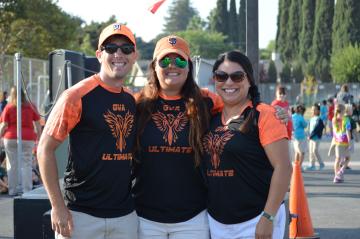 Open Positions
Great Valley Academy posts all open positions on EdJoin online education job board. Please follow the link.
Equal Opportunity Employer
GVA is an equal opportunity employer. It is the policy of the School to afford equal employment and advancement opportunity to all qualified individuals without regard to:
Race;
Color;
Gender (including gender identity and gender expression);
Sex (including pregnancy, childbirth, breastfeeding, and medical conditions related to such);
Religious creed (including religious dress and grooming practices);
Marital/registered domestic partner status;
Age (forty (40) and over);
National origin or ancestry (including native language spoken);
Physical or mental disability (including HIV and AIDS);
Medical condition (including cancer and genetic characteristics);
Taking of a leave of absence pursuant to the Family Medical Leave Act ("FMLA"), Pregnancy Disability Leave ("PDL") law, Americans with Disabilities Act ("ADA"), California Family Rights Act ("CFRA"), or the Fair Employment and Housing Act ("FEHA");
Genetic information;
Sexual orientation;
Military and veteran status; or
Any other consideration made unlawful by federal, state, or local laws.